Cancelled: The Live Free Tour
Co-sponsors:
Turning Point
Committee on Lectures (funded by Student Government)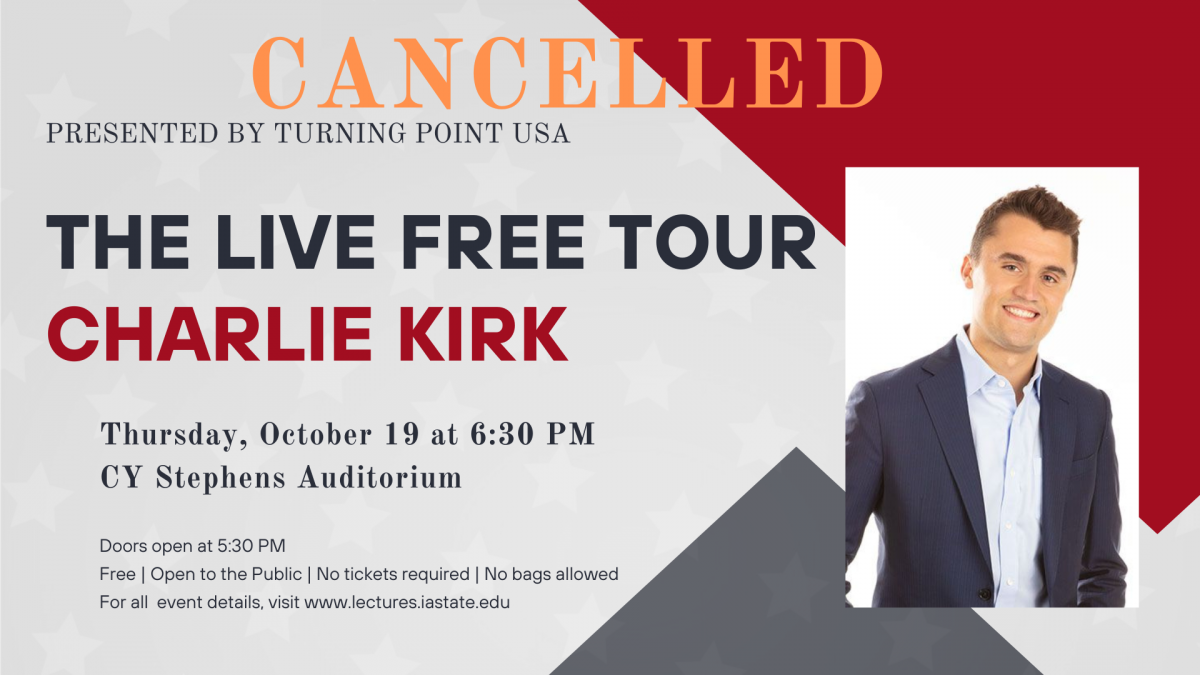 The Live Free event with Charlie Kirk has been cancelled due to a scheduling issue with Mr. Kirk. 
This event is free, open to the public, and does not require a ticket for entrance. It will not be recorded or livestreamed.
Doors open at 5:30pm.The first 7 rows (300seats) will be reserved for ISU students until 6:10pm; show your ISU student ID at the SE or SW Tower doors to enter. The general public may enter through the North Doors.
No bags will be permitted. Small bags for medical supplies and diaper bags will be permitted but will be searched before entry.
No picket signs, banners, or other materials that could block views or be used as a weapon will be permitted.
Charlie Kirk is the Founder and President of Turning Point, a national student movement dedicated to identifying, organizing, and empowering young people to promote the principles of free markets and limited government.
The event is part of Mr. Kirk's "Live Free" college and universities tour organized by Turning Point.