Canceled: Self-care for Activists in 2020 and Beyond
Co-sponsors:
Graduate and Professional Student Research Conference
Committee on Lectures (funded by Student Government)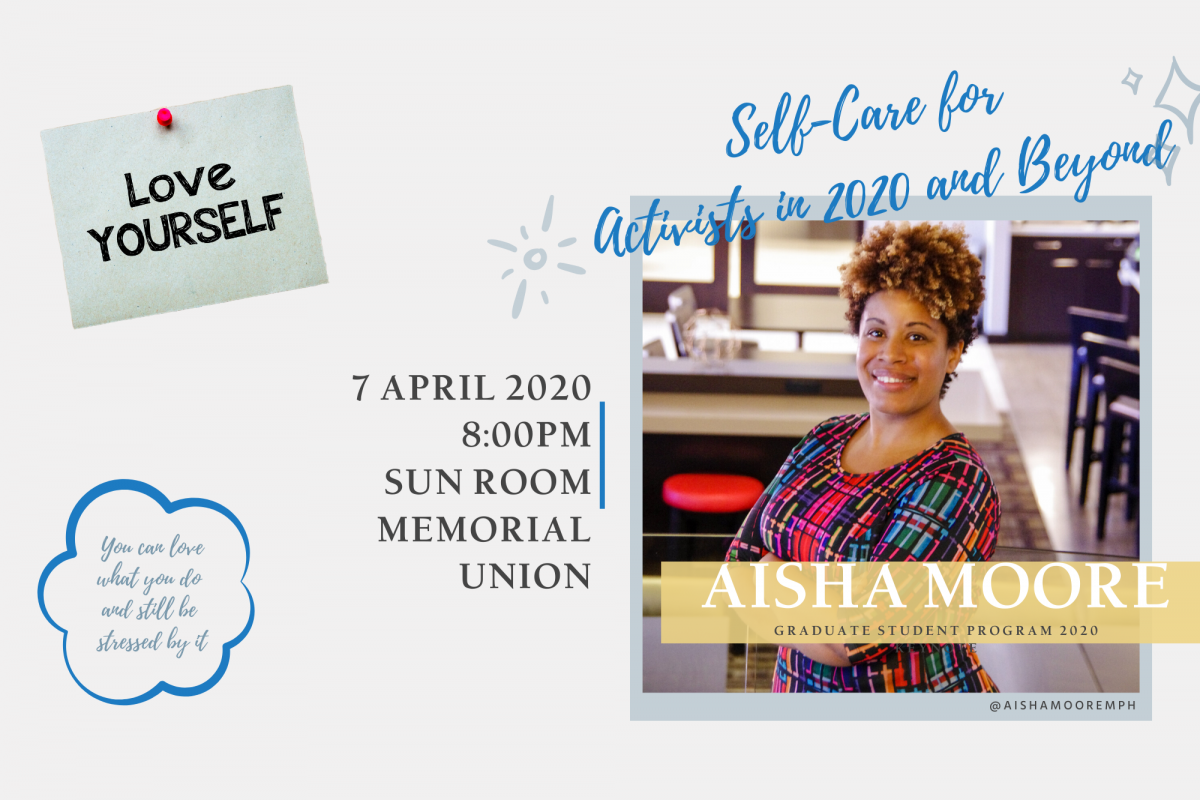 This event has been canceled due to the COVID-19 situation. Aisha Moore is an entrepreneur with a Master's in Public Health from the University of North Carolina Chapel Hill. Ms. Moore has been providing self-care programs since 2014 to businesses, foundations, nonprofits and colleges, and has recently completed training in Health Coaching. Ms. Moore began a company called Self-care by Aisha where she maintains a blog, and organizes speaking events. Her work has also been featured in the book The Happy, Healthy Nonprofit: Strategies for Impact without Burnout.