Can You Trust What You See? The Magic of Visual Perception
Co-sponsors:
Sigma Xi
Committee on Lectures (funded by Student Government)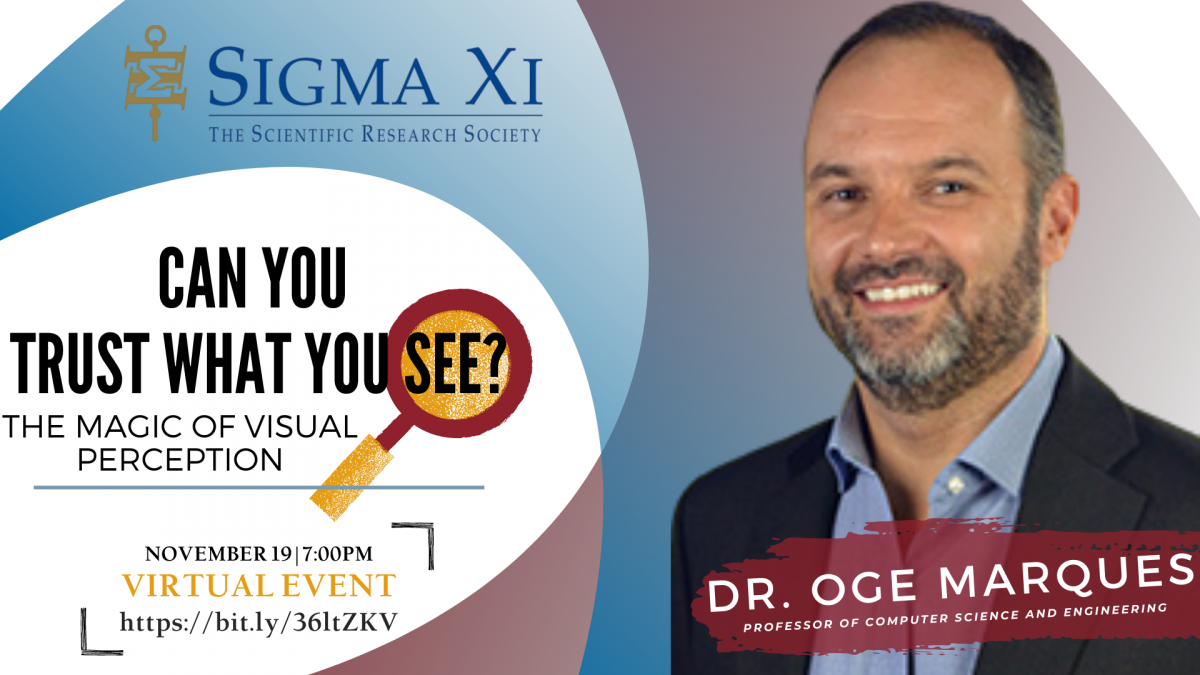 Oge Marques is a Professor of Computer Science and Engineering in the College of Engineering and Computer Science and, by courtesy, a Professor of Information Technology in the College of Business at Florida Atlantic University (FAU) (Boca Raton, FL). He received his PhD in Computer Engineering from FAU in 2001 and a Master's in Electronic Engineering from Philips International Institute (the Netherlands). He is a world-renowned expert in the area of intelligent processing of visual information, which encompasses the fields of image processing, computer vision, human vision, artificial intelligence (AI) and machine learning. His current research focuses on the intersection of AI and medicine. He is the author of ten technical books, one patent, and more than a hundred scientific articles in his fields of expertise. He has more than 30 years of teaching experience in different countries (USA, Austria, Brazil, Netherlands, Spain, France, and India).
WebEx link: https://bit.ly/36ltZKV