Breaking Barriers: Ivan Depena Artist Talk
Second Floor, Scheman Building
Co-sponsors:
University Museums
Committee on Lectures (funded by Student Government)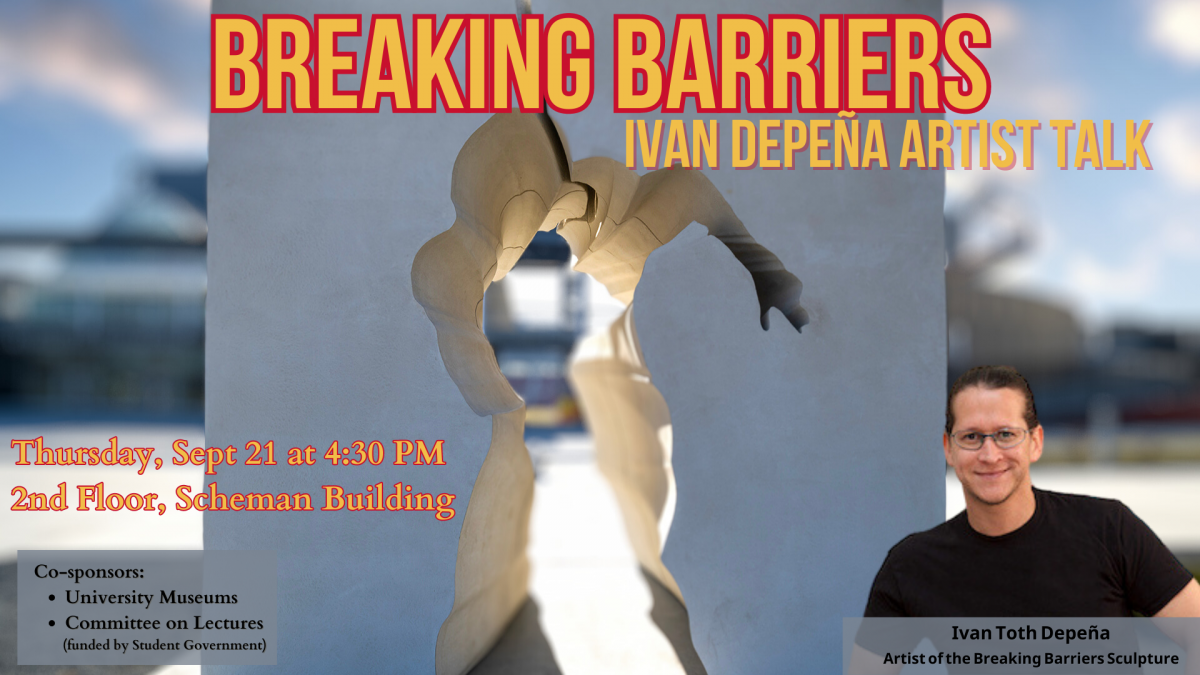 In remembrance of the 100 year anniversary of Jack Trice's death, the large-scale sculpture Breaking Barriers was installed outside the stadium bearing Trice's name. Artist Ivan Depeña will discuss the process of creating public works of art, and the intricacies of making art that captures the varied impacts and legacy of Jack Trice held by countless ISU alumni. 
Please note: this lecture will not be recorded.