Blood at the Root: A Discussion of Forsyth County, GA
Great Hall, Memorial Union
Co-sponsors:
ISCORE
Committee on Lectures (funded by Student Government)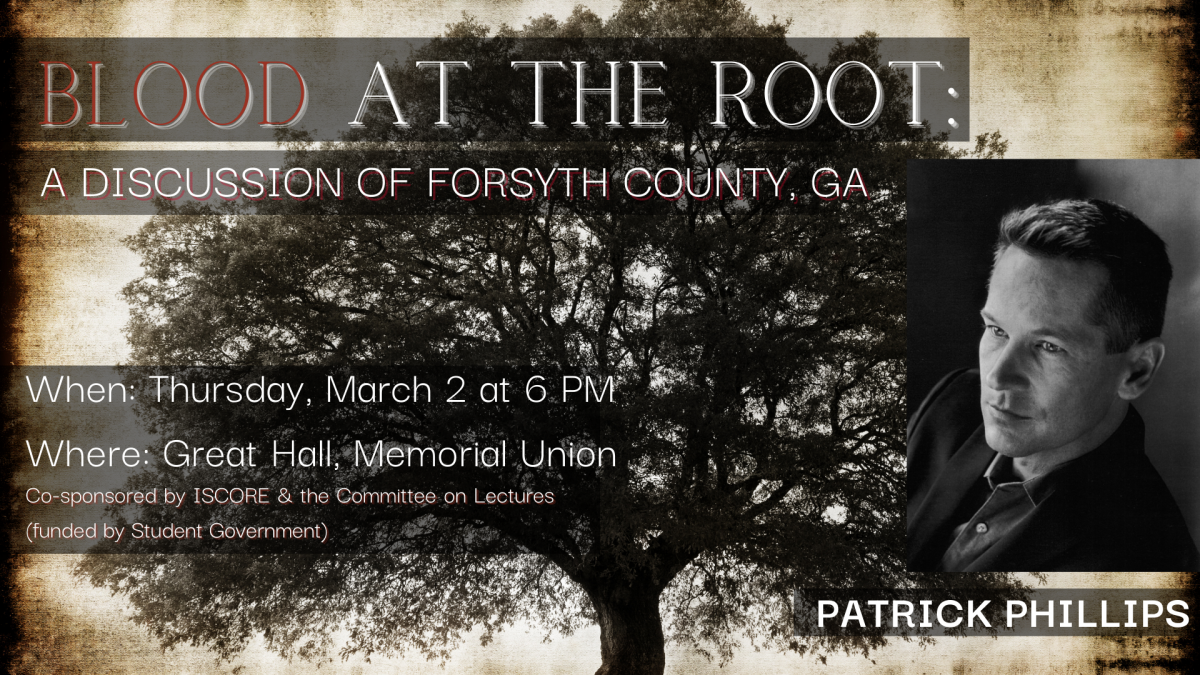 Author Patrick Phillips will discuss his search for the truth about his own hometown, where in 1912 hundreds of local white people used arson, lynching, and mob violence to drive out the entire Black population—and then kept them out for nearly a century. Having been raised in America's most notorious "white county," Phillips will talk about his awakening from the willful ignorance of white supremacy, and how he joined the struggle for racial justice. 
Patrick Phillips is the author of Blood at the Root: A Racial Cleansing in America, which won the American Book Award, and was named a best book of the year by the New York Times, the Boston Globe, and Smithsonian. He has also written four books of poems, including Elegy for a Broken Machine, which was a finalist for the National Book Award. The recipient of grants from the Guggenheim Foundation, The National Endowment for the Arts, and the Carnegie Foundation, Phillips is currently a Cullman Center Fellow at the New York Public Library. He lives in San Francisco and teaches writing and literature at Stanford. 
This event was recorded and will be available for two weeks on the Lectures website at https://www.lectures.iastate.edu/recordings/available-recordings
The ISU Book Store will be at the event selling copies of Phillips' book.