Blackballed: The Black and White Politics of Race on Campus
Great Hall, Memorial Union
Co-sponsors:
Collegiate Panhellenic Council
National Pan-Hellenic Council
Multicultural Greek Council
Interfraternity Council
Committee on Lectures (funded by Student Government)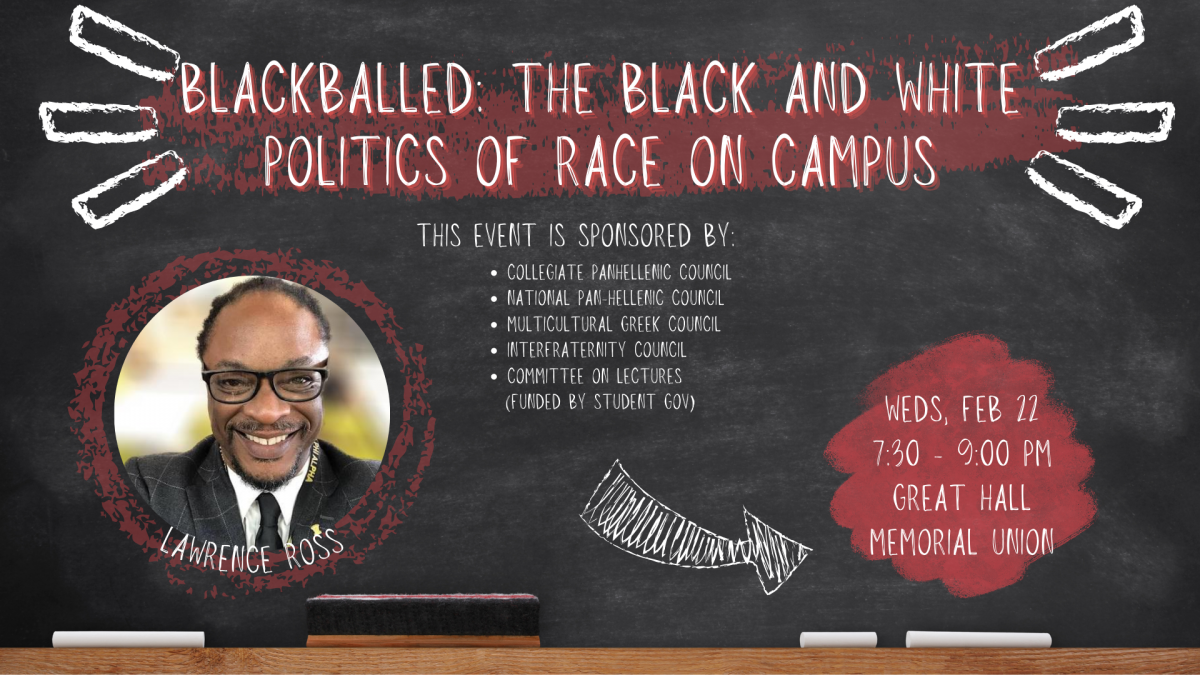 Please note: This lecture will be 90 minutes.
Lawrence Ross is a writer, author, and lecturer most known for his research on Black Greek culture. His first book, Los Angeles Times best seller, The Divine Nine: The History of African American Fraternities and Sororities, has been a staple of understanding the intricacies of cultural Greek life. Recognized as an expert on African American issues, Ross has been interviewed by over 100 media outlets, including: NBC, MSNBC, the BBC, Los Angeles Times, New York Times, NPR, BET, TV-One, XM Radio, Atlanta Journal-Constitution, among others, and is a regular contributor to The Root. 
This event was recorded and will be available for two weeks on the Lectures website at https://www.lectures.iastate.edu/recordings/available-recordings
The ISU Book Store will be at the event selling copies of Ross' book.
To access maps and directions to the Memorial Union, visit: https://www.mu.iastate.edu/parking--maps/maps--directions/
For information about parking in the Memorial Union parking ramp, visit: https://www.mu.iastate.edu/parking--maps/parking/