Be the Glue: The Business of Being a Family in a Family Business
127 Curtiss, Dolezal Auditorium
Co-sponsors:
College of Agriculture and Life Sciences
Agriculture Education and Studies
Committee on Lectures (funded by Student Government)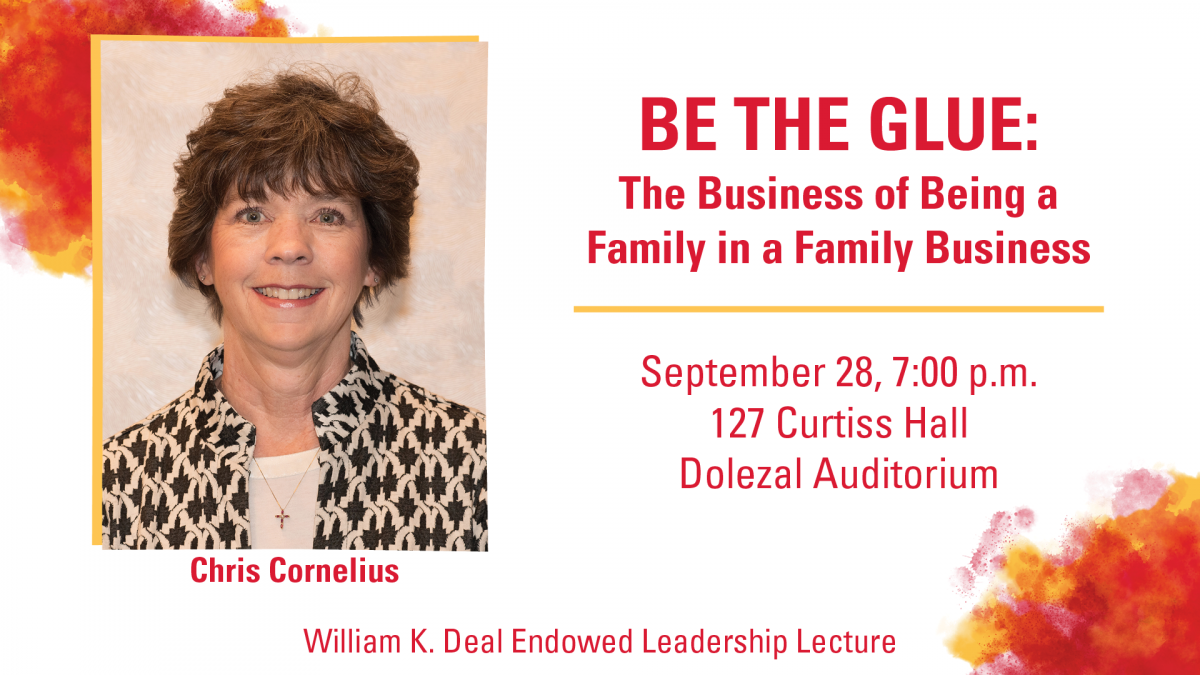 Recording Link: https://vimeo.com/user20353817/review/619355102/609b898f53
2021 William K. Deal Endowed Leadership Lecture
Chris Cornelius, co-owner of Cornelius Seed, grew up on a diversified farm in Guttenberg, Iowa. She earned a bachelor's degree in ag journalism from Iowa State University in 1983.
Alongside her husband, Chuck, and their two sons, Will and James, she co-owns and manages her family's independent, fifth generation seed business. The business celebrated 85 years of success in 2020. She serves as first vice-president of the Independent Professional Seed Association. Chris is also an active partner in their farming entity, Cornelius Land & Cattle.
A connector and a networker, Cornelius will share how she has been the glue that has helped keep the multi-generational family's business together and successful. She'll also discuss the importance of having leadership skills and building a network with a positive image.