Emotions: Separating Fact from Fiction
Great Hall, Memorial Union
Co-sponsors:
Biochemistry, Biophysics, and Molecular Biology
Biomedical Sciences
College of Human Sciences
College of Liberal Arts and Sciences
College of Veterinary Medicine
Ecology, Evolution, and Organismal Biology
Food Science and Human Nutrition
Graduate and Professional Student Senate
Graduate College
Iowa Center for Advanced Neurotoxicology
Kinesiology
Psychology
Society for Neuroscience
University Library
Committee on Lectures (funded by Student Government)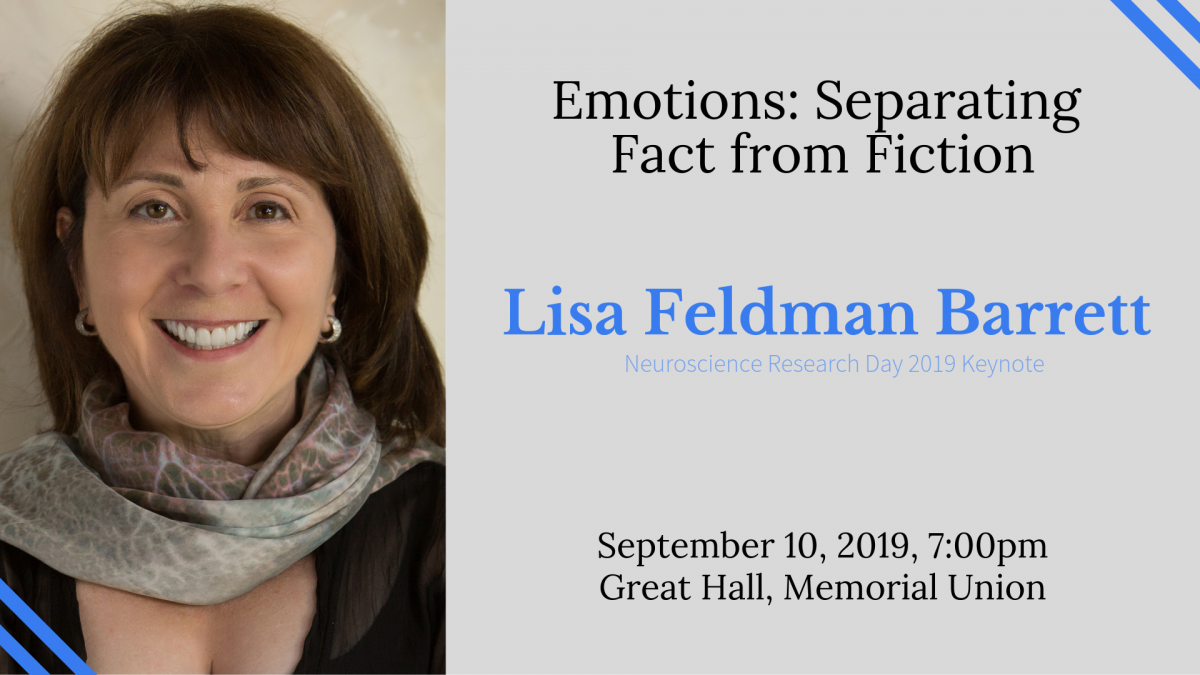 Lisa Feldman Barrett is a University Distinguished Professor of Psychology at Northeastern University and the author of How Emotions are Made: The Secret Life of the Brain. She will discuss her research and paradigm-shifting theory that feelings like happiness, pride, or rage aren't hardwired and triggered but rather constructed in the moment based on experience and learned behavior. Her work has implications not just in fields like neuroscience and psychology but also for medicine, the legal system, child-rearing, and even airport security. In addition to her academic position, Barrett holds research appointments at Harvard Medical School and Massachusetts General Hospital.
Neuroscience Interdepartmental Graduate Program reception & student poster display
6:00-7:00 p.m., South Ballroom, Memorial Union
The University Bookstore will be on site to sell copies of How Emotions are Made.